FusionPos is a cloud based Retail Management Software created specifically to manages all operations of bicycle retail stores, either single or multi-stores.
By integrating core business processes such as point of sale (POS), workshop booking and management, customer relationship management, inventory control of bikes and Parts and Accessories, ordering and suppliers management, accounting, reporting, human resources and eCommerce integration, FusionPos offers an all-in-one solution built to facilitate the day-to-day operations of a bike shop whilst decreasing the risk of human error in processes like inventory management, allowing you and your staff to focus on serving customers.
Point of Sale
- Activity Dashboard for transactions in progress
- Repair booking with integration to workshop calendar
- Alerts and reminders for staff
- Integrated SMS notifications to customers
- Quotes, customer orders and Lay-by management
- Integrated Credit Card Processing (Linkly, Windcave, SmartPay)
- Gift Card Management
- Returns and Warranty tracking
- Serial Number registry
- Integration with eCommerce sales

Customer Relationship Management (CRM)
- Customer Database
- Historical recording of all transactions
- Bike purchases and services history
- Accounts management
- Loyalty program
- Referal tracking
- Discounts and membership Management
- Easy Export of contact informations for email marketing campaigns
- Integrated SMS marketing campaigns

Products
- Full integration with most leading industry suppliers in both Australia and New Zealand:
Shimano, PSI, Sheppard, Marleen, Whorrall, BPW, Specialized, TMO, PRV and many more...
- Minimum data entry required with automated creation of new SKU from suppliers data files
- New season and End of Line management
- Daily update on stock holding of most major Australian and New Zealand suppliers
- Price management with alert notifications of RRP updates
- Pricing Management with time-based or stock-based specials
- Cost Tracking of stock holding and next-buy-price
- Real time inventory tracking and stock level
- Streamlined stock transfers between locations in multi store environment
- Inventory Control and stocktake facilities
- Single and bulk item Management with access to centralised AU and NZ products libraries
- Compatibility between products, and between bikes and components
- Barcoding Facilities and label printing
- Categorisation as per industry standard
- Inventory & Fulfilment, purchase Order and Reorder Management
- Minimum data entry required with API integration for ordering, back orders and invoicing
- eCommerce integration for stock and online storefronts management:
Shopify, WooCommerce, MarketPlacer and Bike Exchange
- Inventory tracking of boxed vs built bikes with workshop building management
- Data Import/Export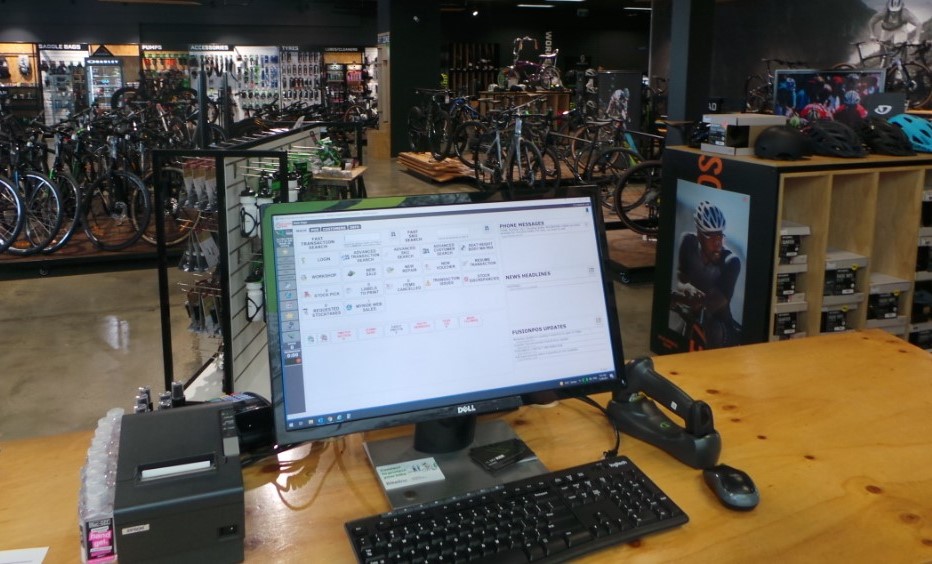 And more...
- Billing & Invoicing
- Employees Management
- Fully customizable modules and employee Access and authorisation levels
- Roster and Timesheet recording
- Secure offsite access for owners and/or bookkeepers
- Petty cash managements, End Of Day Till reconciliation
- Reporting and Analytics - All reports exportable to CSV/Excel
- Accounting Integration with Xero
- Print, Email or sms facilities for all documents
- Australian and New Zealand Support